Edelweiss and Boaz had 6 beautiful kittens on April 18. There are 4 boys and two girls.  All are reserved for people on our waiting list. 
5.5 weeks
Beautiful Barnaby is so chunky and sweet. He will fill the hearts of everyone in Teri and Jesse's home in Salinas.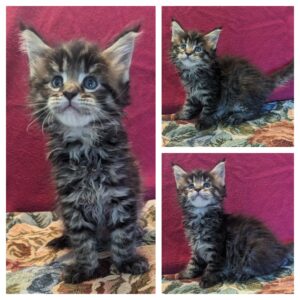 Brisco is a special boy who will liven up the home of Debbie and Jeffery in Pismo Beach.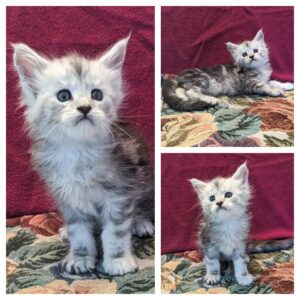 Freesia is going to be a fun one to watch grow and change. We think she will lighten up quite a bit. She will be heading to Delano to continue her antics with Joanna.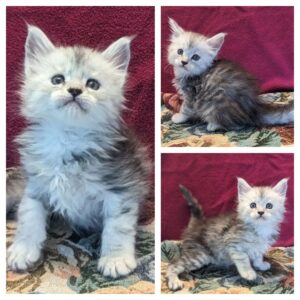 Mr photogenic, Kenyon, is so sparkling white. He will call San Francisco his home and bring joy to Wyatt's home.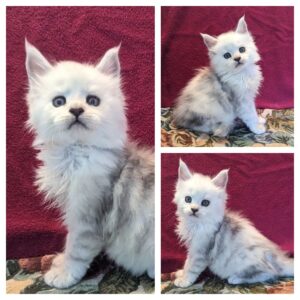 Nova's beautiful patterns are coming out and she is just stunning. She will be going home to Salinas with Crystal in a few weeks.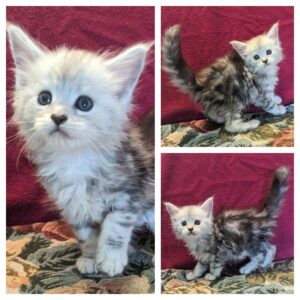 Zeus will be getting a new name, Mithril, and moving with Barbara to Sacramento in a few weeks. He is a very happy guy.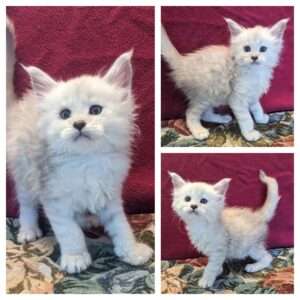 4 weeks
Barnaby is a super sweet brown mackerel boy who is very laid back!  He is reserved for Teri and Jesse L.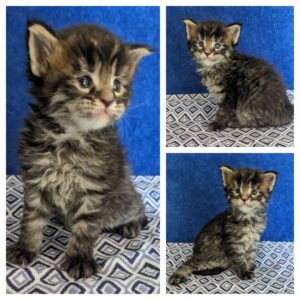 Brisco is a beautifully marked silver classic boy.  He is so cute!  Brisco is reserved for Debbie B.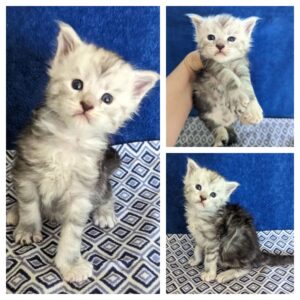 Freesia is a very sweet, loving silver mackerel girl.  She is reserved for Joanna L.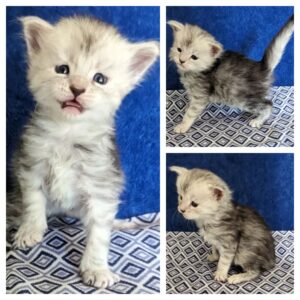 Kenyon is a very chubby, easygoing shaded boy.  He is reserved for Wyatt H.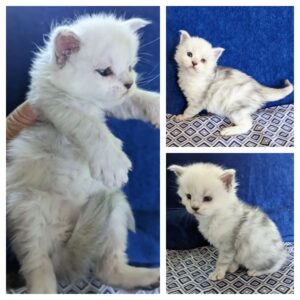 Nova is a gorgeous well marked silver classic girl.  She is sweet and curious.  Nova is reserved for Crystal H.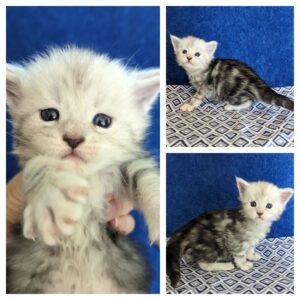 Zeus is an amazing shaded boy.  He is going to absolutely shine!  He is reserved for Barbara R.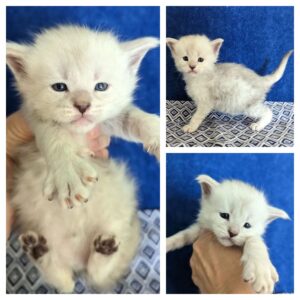 1 week

The Parents:  Edelweiss and Boaz