Juniper and Remington had a litter of 5 kittens on October 17.  Most, of these babies are reserved for people on our waiting list.
6 weeks
Bart is hilarious and active.  He is a very big, stocky boy with tons of personality.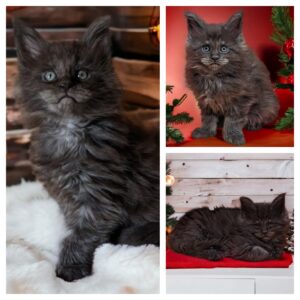 Forbes is just as big and bulky as Bart and just as fun to watch.  He is also a talker.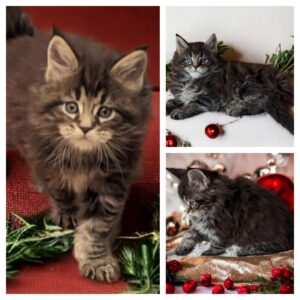 Marco is another heavy boned boy who is so dark.  He will have a beautiful inky black head and shiny silver mane someday.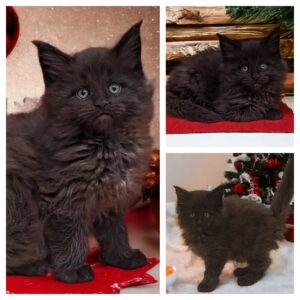 Shayla is a quick, entertaining girl who bounces around her brothers.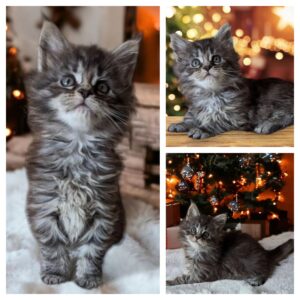 Twila is going to be a stunning black smoke with a solid black head and silver mane.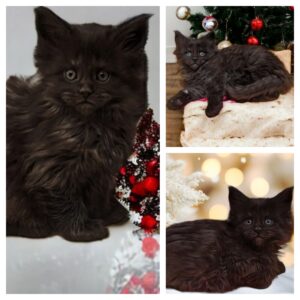 3 weeks
Bart is a big, black smoke boy. 
Forbes is a gorgeous brown classic boy.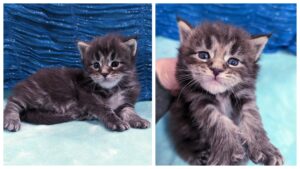 Marco is a fluffy black boy who will likely turn smoky.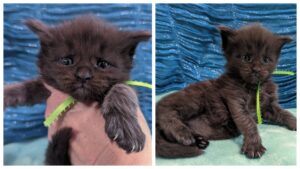 Shayla is a very pretty silver mackerel girl.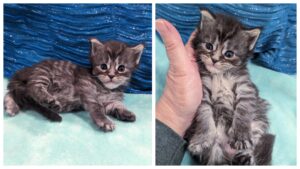 Twila is a super soft black smoke girl.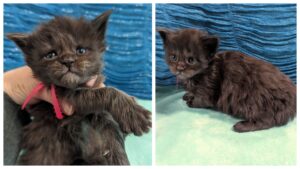 The Parents:  Juniper and Remington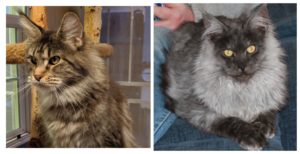 Past Kittens: