Gypsy and Ridgely had a litter of 3 kittens on October 26.  There are 2 girls and 1 boy.  One of the girls is a black or black smoke polydactyl.  All are reserved for people on our waitlist.
4.5 weeks
Dusty is a blue mackerel boy who is chubby and playful.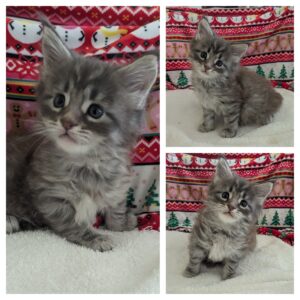 Licorice is a funny round black smoke polydactyl female who loves attention.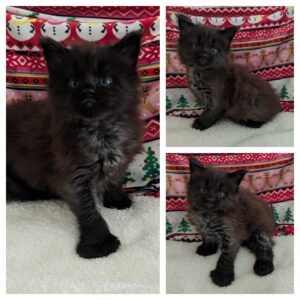 Shimmer is a fluffy blue mackerel girl.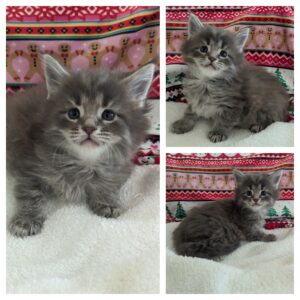 The parents:  Gypsy and Ridgely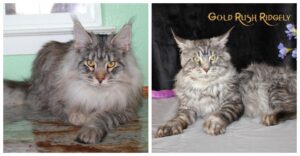 Past kittens