Zephyr and Marshall
Zephyr and Marshall have a new little litter of 2 boys born on October 24.  They are going to be very chunky guys.  One is brown classic and the other is also brown classic, but with white feet.
4 weeks
Hobbes is a chunky boy who is very vocal and loves attention.  He has 4 white paws and is reserved.
Jett is a funny little guy who is full of play!  He is going to have his daddy's face.  
He is reserved.

1 week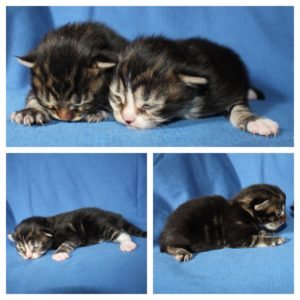 Kittens from prior litters: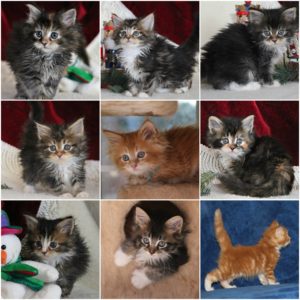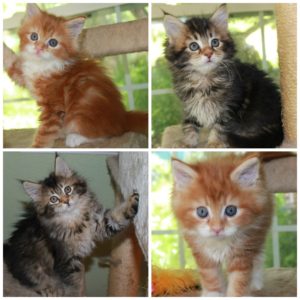 Zephyr and Marshall