Zephyr and Aslan
Zephyr and Aslan had another litter of stunning babies on March 25.  Surprisingly, she had 5 boys; 2 red and 3 browns.   They are reserved for people on our waiting list.  
6 Weeks old
Cheeto is a bright red classic boy who chirps and will be heading home with Lynda in the next couple of weeks.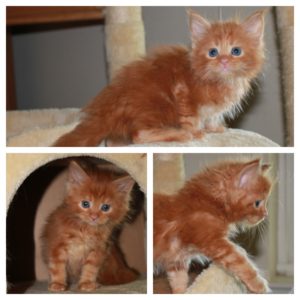 Goliath is a big brown mackerel boy who loves to explore.  He will be joining Adrienne's family.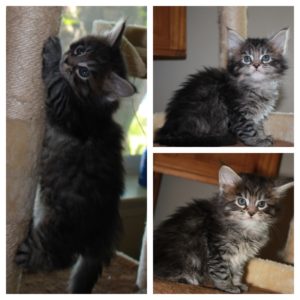 Shasta is a beautiful little boy who has caramel coloring on his face, but I believe will be smoky on his body as he ages.  He will likely lighten up quite a bit and might even turn silvery.  It will be very interesting to see how his coloring changes over time.  He is available.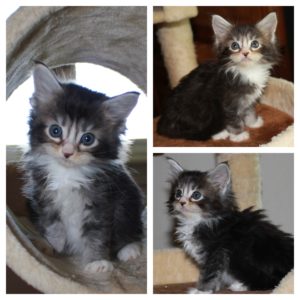 Talon is such a laid back beauty.  He is content to sit on your lap and soak up the love.  He is a beautiful cameo mackerel and will be living with Jamie and her family.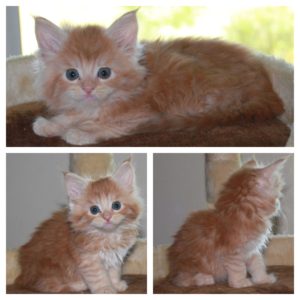 Zane is also a mystery as to his final coloring.  I believe he will have a smoky undertone to his black fur.  He is a big boy and fun to watch!  Kara and her family will enjoy this guy!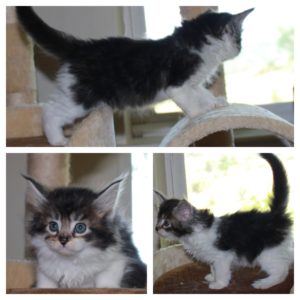 4 weeks old:  
Cheeto is so cute and red!  He is a real talker too!  He is reserved for Lynda.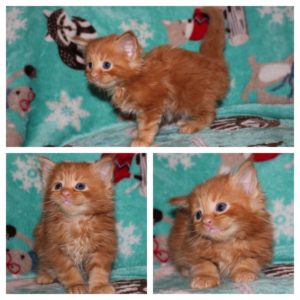 Goliath is just plain big.  He has a big personality too and loves people!  He belongs to Adrienne.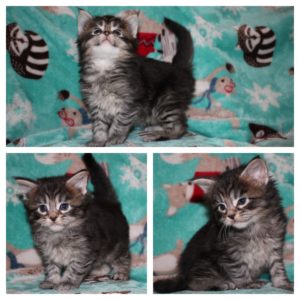 Shasta is a beautiful boy who will develop lots of markings on his sides as he ages.  He has the cutest little white feet!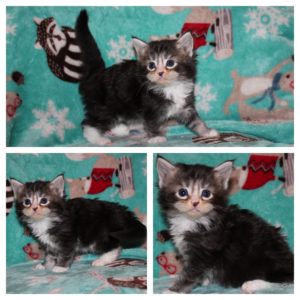 Talon is a fluffy cameo boy who is super mild mannered.  He has a gorgeous face!  He is reserved for Jamie.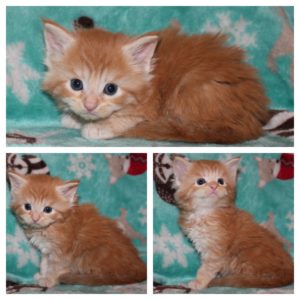 Zane has beautiful markings and is a real eye catcher!  He is a little lover!

5 days old: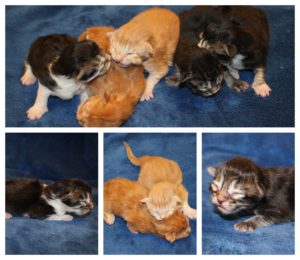 Past Kittens: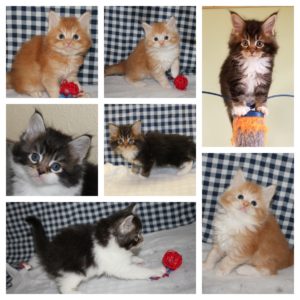 The Parents: