Poppy and Boaz had a litter of one torbie girl and one red classic boy on April 5, 2023.  Both are polydactyl
and are reserved for people on our polydactyl waiting list.
4 weeks
Dumpling is a super sweet, easy going girl who is so soft and squishy.  She is a 4 x 4 polydactyl.  She is reserved for John and Heather M.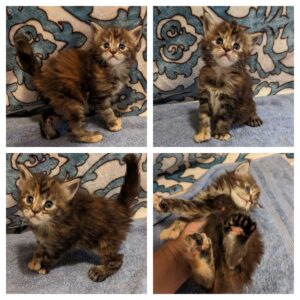 O'Malley is also very sweet and easy going.  You can not rile him up unless you remove him from the wet cat food!  He loves to eat!  He is a 4 x 4 polydactyl.  He is reserved for Jessica M.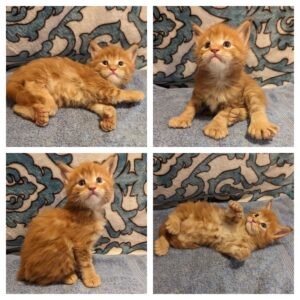 1.5 weeks old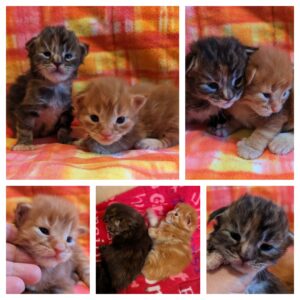 The Parents:  Poppy and Boaz