Jenny and Marshall
Jenny's litter was born on September 26 and there are 7 little ones.  There are solid black and blue and a couple of blue and brown tabbies.  They are all reserved for people on our waiting list.   
5.5 Weeks
Chadwick is a dark black smoke who is fluffy and calm.  He seems to like tummy rubs.  He is reserved for Rene.

Daphne is a stunning solid blue girl.  She is very fluffy and is reserved Catherine H.

Duncan is a dark beauty.  He is sweet and laid back.  He is reserved for Luis.

Lark is a happy, playful sweetie.  She has a very round face and body and is reserved for Amber.

Lotus is another round, blue princess.  She has some of the longest hair of the whole litter.  She is reserved for Peggy T.

Monty is a big black smoke who collapses in your arms.  He is reserved for Ashley and Dakota.

Vinnie is a sweet black smoke who loves eating and chirping.  He is reserved for Stephanie.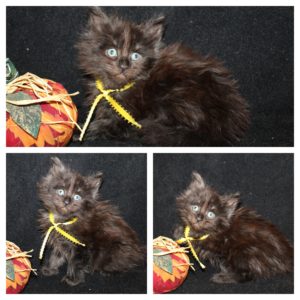 Almost 5 weeks
***These are just preview pages till I get my photoshoot done today.

Newborn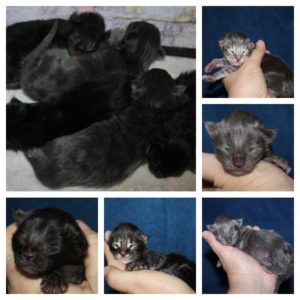 Past Kittens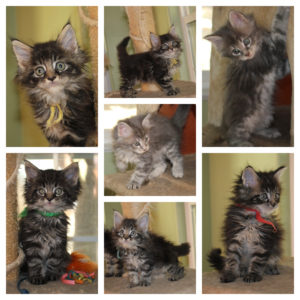 Parents:  Jenny and Marshall