Faith and Remington had a litter of 3 kittens on February 6th.  The kittens are reserved for people on our waiting list.  
6 weeks
Arabella is a sweet, little black smoke girl who already chirps and trills.  She will go to someone currently on our black smoke list.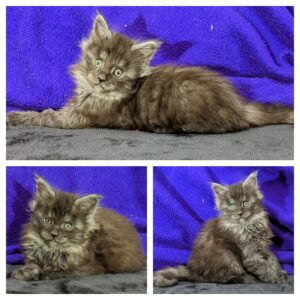 Mirage is a gorgeous black smoke boy who is quickly becoming a lap kitty.  He will go to someone on our black smoke waiting list.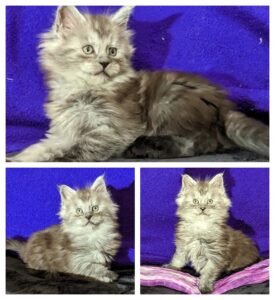 Sultan is a black, big boy who loves to have his shoulders scratched…Hard.  He will be going to someone on our regular Maine Coon waiting list.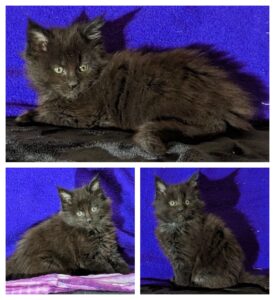 The boys together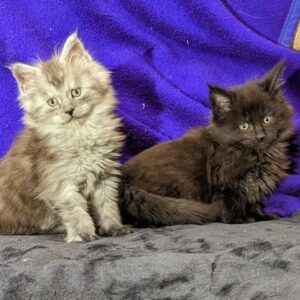 The smokes together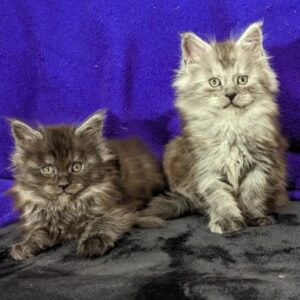 The kittens at 2 weeks of age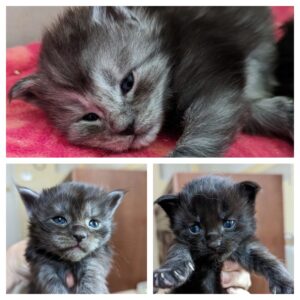 The Parents:  Faith and Remington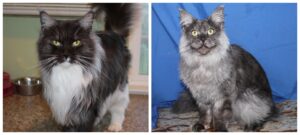 Faith's past kittens: