Cappuccino and Marshall
Cappuccino and Marshall have had their first litter on Sunday, June 23 and it was quite a surprise litter!  We have one tortie girl with white feet and 3 boys; a blue and white, a blue solid and a brown.
1 week
Ghiradelli is a big brown male and is reserved for Carissa.

Magnum is the biggest male in the litter and is reserved for Maria.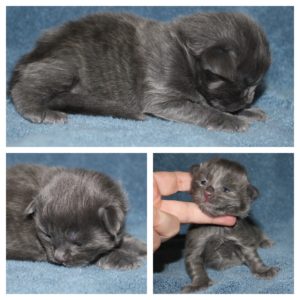 Patriot is a blue and white male and is reserved for someone on our waiting list.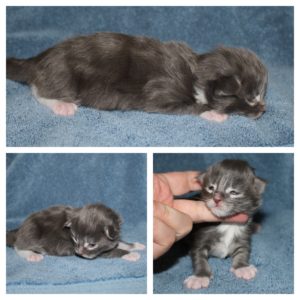 Sprinkles is a beautiful black tortie with white feet and is reserved for Allison.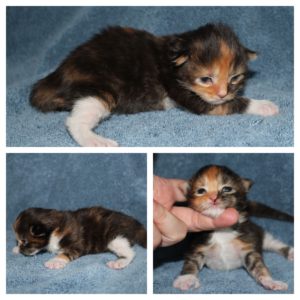 1 Day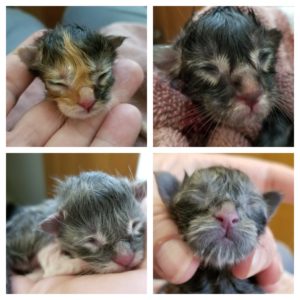 The Parents:  Cappuccino and Marshall