Calypso and Marshall
Calypso and Marshall have a new litter born on 2-18-20.  They are all reserved for people on our waiting list which is currently full.
6 weeks
Cocoa is a gentle boy who loves his food.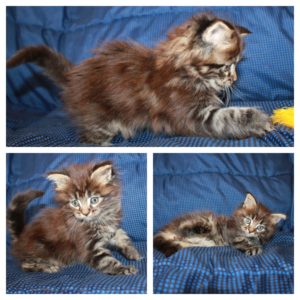 Opal LOVES people and food, in that order!  She is reserved for Rick.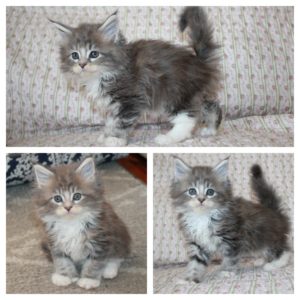 Philippe is a calm, boy who enjoys naptime with his brothers and sister.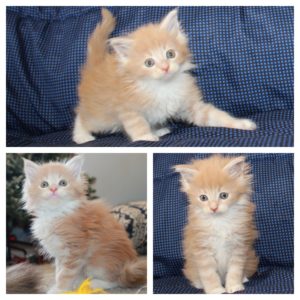 Spencer is a very active, playful boy who is also very vocal and chirps.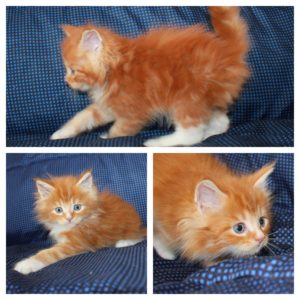 Twizzle is a polydactyl and super inquisitive.  He is reserved for Stacy.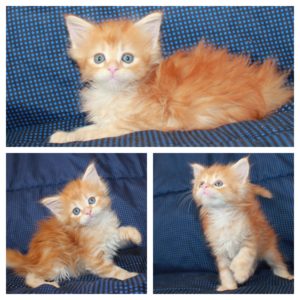 3 weeks
Cocoa is a chubby brown classic boy.

Opal is a stunning blue and white polydactyl girl.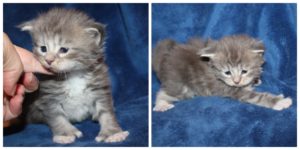 Philippe is a stocky cameo and white boy.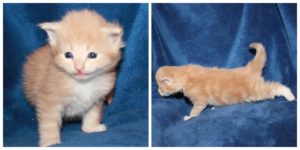 Spencer is a striking red classic boy with white feet.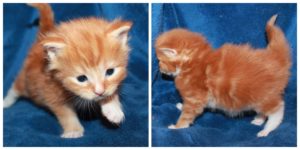 Twizzle is a dazzling red classic polydactyl boy.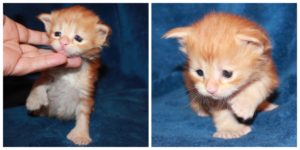 All lined up with a happy momma!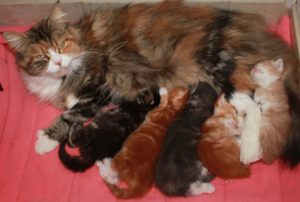 The parents:  Calypso and Marshall