Calypso and Marshall
Calypso and Marshall had 4 new babies born on September 24. She is taking care of them, plus 2 of Jenny's.  All of her kittens are spoken for.
5 1/2 weeks
Aspen is a gorgeous brown classic with white polydactyl paws.  She is very friendly and is reserved for Darci.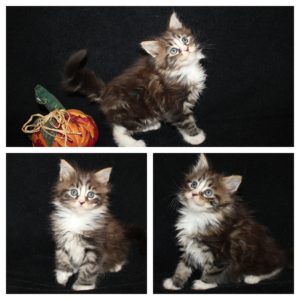 Darius is a very happy, active boy.  He has also started chirping.   He is reserved for Rob D.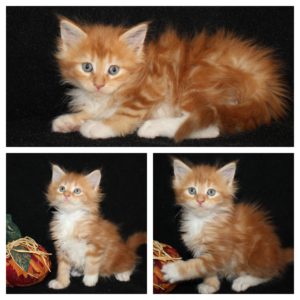 Finley is a little explorer and loves checking out all the corners of the room.  She is reserved for Kim S.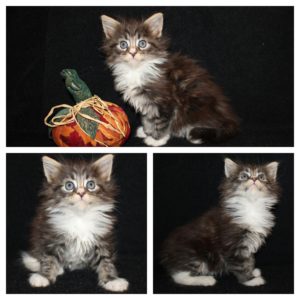 Maple is a beautiful brown classic with lots of warm tones.  She is reserved for Rene L.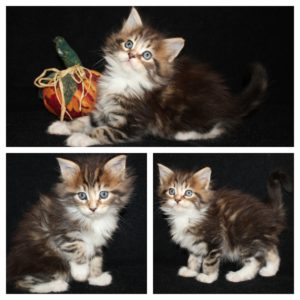 5 weeks-a little preview till I get the photoshoot done today.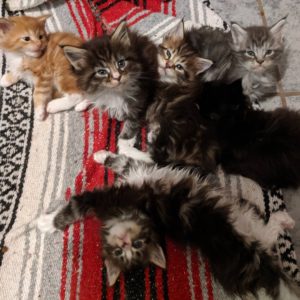 Newborns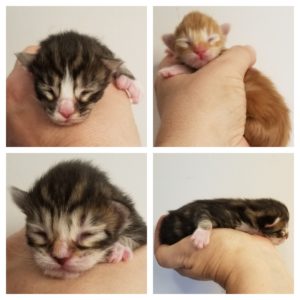 The parents:  Calypso and Marshall