Aurora and Caspian
Aurora and Caspian had a litter on August 20.  She has one girl and one boy.  They are both black and white.  They are reserved and our waiting list is currently closed.
10 weeks
Crispin is a friendly, easy going guy.  It turns out, he is a black smoke with white.  He is reserved for Sarah B.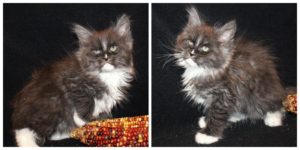 Iris has really lightened up to a beautiful black smoke and white.  She is very curious and loves to play.  She is reserved for Naomi J.

4 weeks
Crispin is a cute, solid little guy.  He has big feet to grow into!  He is reserved.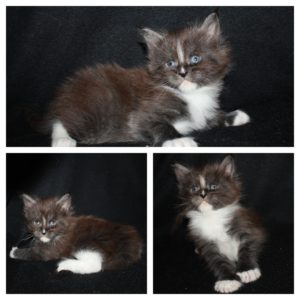 Iris is a soft, fluffy little fuzzball.  She is curious and spends lots of time exploring.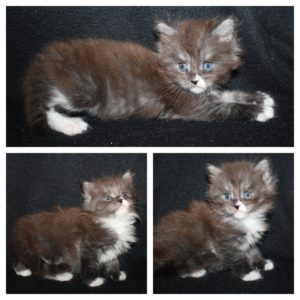 The Parents:  Aurora and Caspian